Services Through Education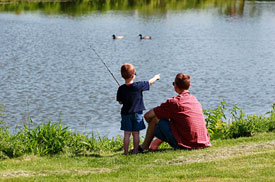 Fathers For Equal Rights (FER) will help make sure that every child can have the opportunity to form a healthy relationship with both parents, regardless of the status of their family structure. FER has integrated a vast number of types of services to the Fathers community at large which will enable the Fathers For Equal Rights vision to become a reality. Whether you select a Web Only Membership, Regular Membership, Family Membership or Lifetime Membership, you will have access on this website to valuable information for you and your family.
How Can Fathers For Equal Rights Help You?
By providing services through education, and at the same time provide leadership and information to the general community we support. The Fathers For Equal Rights Organization is here to provide you with quite a variety of levels of service that can help to educate, teach, and provide the information you need to resolve the particular issues you face on a daily basis. The articles in the Services section of this website take many forms in types of content you will have access to, but can also provide you with valuable knowledge you will be able to use in the future.
A general outline of this section of the website is listed on your right for your convenience. For additional and more detailed things you may need to find, here are more items you may need to know about this area of the Fathers For Equal Rights website. These are common for most all our members. If you don't see what you are looking for in this text or list above, please be sure to contact us here at the office 214 953-2233 for more information.
Levels of Benefits - Types of memberships available and the services each provides
Office Services - Obtain referrals to other national organizations, attorneys, counseling and study preparation for cases. Receive consultation with attorneys, document preparation, Free Notary Service, DNA Testing, and Books available to you for purchase
Fathers For Equal Rights Calendars - Includes Dallas and Fort Worth attorney's schedules, Texas visitation schedules, Fathers For Equal Rights Events all of which can be printed
Ask An Attorney - Answers to your questions from over 35 volunteer Attorneys that consult here at the FER offices
Online Courses - Premium Members can access videos and audio classes online for multiple topics relavant to your needs by licensed attorneys
Terms of Membership - Rules and Regulations of the Fathers For Equal Rights Organization
Testimonials - Access reports and information from existing and past members who have something to tell you about how Fathers For Equal Rights may help you
The Fathers For Equal Rights Organization makes a commitment to every Father, Child, Family and Community to meet the needs of the members it's supports. These highly specialized services seek to promote harmony and equity between parents, remove provisions that are not equal or are detrimental to the healthy development of the children, provide access to state codes information about visitation, custody and child support subject to existing laws, and apply equitable and fair standards on all issues that may affect the welfare of children, family law, and family law practices. Our staff and team of attorneys and professionals look forward to serving you in the future.