By: Susan Durham, Attorney at Law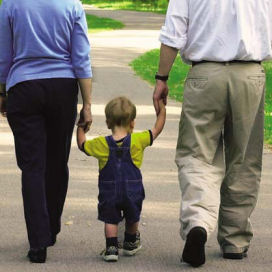 The Court has determined that your child needs BOTH of their parents. Denying visitation to the other parent is child abuse. There are serious consequences YOU WILL SUFFER if you continue. ABSENT PROVEN ABUSE, THERE IS NO EXCUSE FOR NOT PERMITTING VISITATION ACCORDING TO THE COURT ORDER.None of the following is a reason to deny visitation:
The child is sick ? unless hospitalized. If the child is in the hospital, you have a duty to notify the other parent so they can visit their child.
The child has a bad wound or broken limb.
You don?t like the other parent?s spouse or girl/boyfriend. Even if that person caused the breakup of the relationship between the parents, the presence of this person does not justify denying visitation.
You are going out of town. You MAY NOT take your child(ren) with you when your child(ren) is/are scheduled to visit with their other parent, unless you get written permission from the other parent.
Relatives are coming into town. No concessions are to be made for trips/visits by relatives, unless approved by the other parent in writing beforehand.
Step-relatives are no relation to the children at all, and are certainly not a reason to deny visitation.
Grandparents - Grandparents generally have no legal rights. They do not have a right to have the children during the non-custodial parent?s periods of possession.
Relatives? birthdays/weddings/etc.
School activities ? Sleepovers and parties must be arranged with the non-custodial parent if it is to take place during his/her time. School sports or any other activities that conflick with the non-custodial parent?s scheduled time must be arranged with the non-custodial parent ahead of time.
Work requirements ? If you must be out of town for work, leave the kids with the non-custodial parent if possible. If not, instruct any substitute parent that the scheduled visitation must take place.
Church activities.
Disasters.
MOST IMPORTANTLY: YOU ARE NOT PERMITTED TO DENY VISITATION BECAUSE THE OTHER PARENT IS NOT PAYING CHILD SUPPORT. THE VISITING PARENT MAY BE MAKING A RECORD OF EACH DENIAL OF HIS/HER VISTATION. YOU MAY LOSE CUSTODY OF YOUR CHILD(REN).
If you choose to violate the Judge?s Order with respect to child support or visitation, please be aware of the consequences:
You WILL BE held in contempt of court. (See Family Code Sect. 6.506).
You WILL be find a minimum of $500
In addition, the Judge will order you to pay the other party?s attorney?s fees for bringing the contempt action against you.
At a minimum, if the Judge finds that you are in violation of visitation orders, he/she may order additional periods of possession or access in accordance with Section 157.168 of the Family Code.
The Judge may also require you to post a bond or security to assure future compliance with the court?s order.
Be forewarned that if you are jailed, the Judge will probably give the children to the other parent. The judge can also order that your jail time be suspended and you be put on community supervision (probation). Your probation conditions may include the following:
Placement on probation for a period not to exceed ten years, and may include standard probation requirements in addition and unrelated to simply following the visitation orders;
You may be required to pay supervision fees equivalent to criminal supervision fees ($65 per month);
You may be required to report to a probation officer on a monthly basis;
You will require the approval of the probation department for any change of your residence and will have to inform the probation department of your employment, school and any other relevant facts;
The probation department is permitted to make unannounced visits to your home;
You may be required to take drug or alcohol screenings, and our failure to pass successfully may lead to losing possession of your children;
Nonpayment of the fee itself, as well as violation of any other condition imposed, can become a basis for revoking probation and remanding you to serve time in jail.
ACCUSING THE OTHER PARENT OF CRIMINAL ACTS.
You should also be advised that if you are making unsubstantiated allegations and filing criminal actions against the other parent of your children, IT IS VERY LIKELY that the Judge will change possession of the children and make your visitation supervised. If she finds that the allegations you have made of child abuse are false, she must impose a civil penalty not to exceed $500. (Family Code Section 153.013) If there has been violence in connection with the exchange of this child, there are usually accusations going back and forth about who was at fault. If a judge is convinced that parents cannot cooperate decently regarding visitation, at a minimum, it will have to be arranged to pick up and drop the child at a neutral location, often this is a police station or a for-pay facility. IF ALL ELSE FAILS, THE CHILDREN WILL BE REMOVED FROM BOTH PARENTS AND PLACED EITHER WITH A RELATIVE OR IN FOSTER CARE.
Violence in front of children simply will not be tolerated, ever, no matter who is at fault.
If you have any questions, please contact us.